karmasangsthan paper to this week in Bengali
karmasangsthan paper to this week in Bengali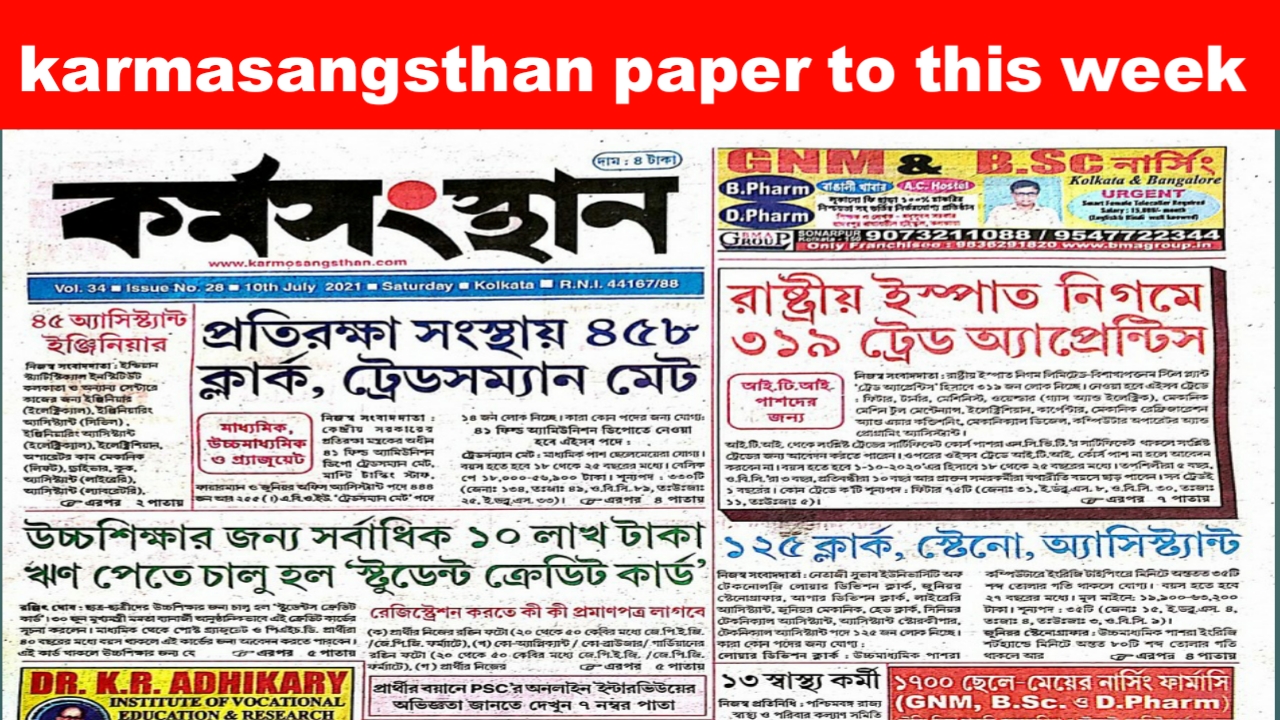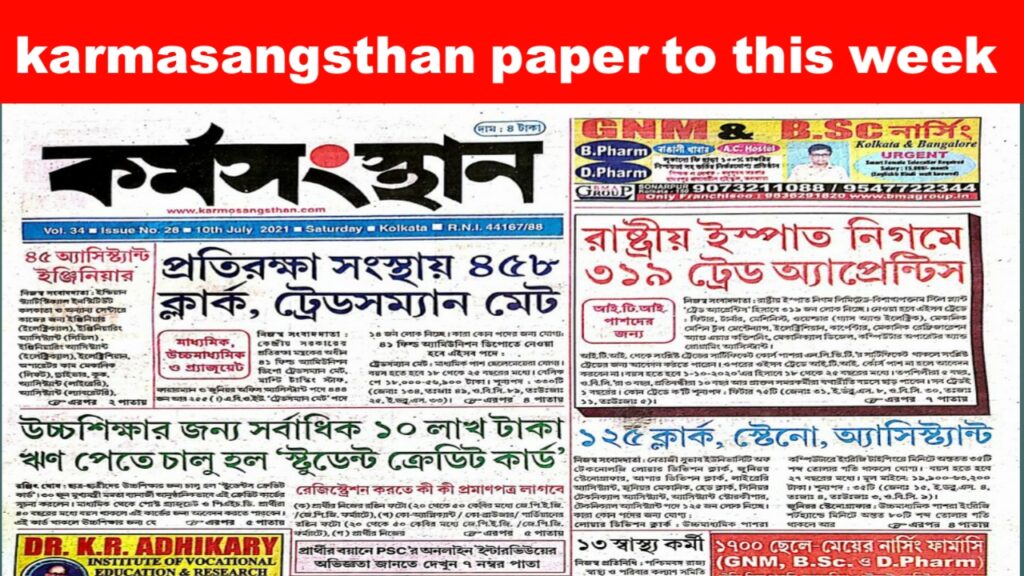 karmasangsthan paper to this week in Bengali in this post . in this paper job related various news you can see here and apply for Eligible government job in West Bengal and other state of India. karmasangsthan paper this week age very helpful for you.
in this website you get weekly karmasangsthan paper in Bengali for various job related update and other update like current affairs etc.
karmasangsthan: paper to this week in Bengali
যে যে খবরগুলি পাবেন সেগুলো নিম্নরূপ
1. ইন্ডিয়ান স্ট্যাটিস্টিক্যাল ইনস্টিটিউট এ 45 পদ রয়েছে ।
2. ভারতের প্রতিরক্ষা কারখানায় 485 টি ট্রেডসম্যান সহ আরো বিভিন্ন শূন্য পদ রয়েছে।
3. রাষ্ট্রীয় ইস্পাত কারখানায় 319 ভ্যাকান্সি যেখানে আবেদন চলছে।
5. তাছাড়া এই সপ্তাহের পেপার থেকে জানতে পারবেন স্টুডেন্ট ক্রেডিট কার্ডের আবেদন পদ্ধতি থেকে আরও বিস্তারিত তথ্য।
6. নেতাজী সুভাষ ইনস্টিটিউট অফ টেকনোলজি নিয়োগ চলছে অবশ্যই দেখুন।
7. পশ্চিমবঙ্গ স্বাস্থ্য ও পরিবার কল্যাণ বিভাগ এর জন্য পদ্ধতি কি ট্রেন চলছে যেগুলি আজকের পেপার থেকে আপনি জানতে পারবেন।
প্রতিদিনের চাকুরী সম্পর্কিত বিভিন্ন খবর পাওয়ার জন্য এই ওয়েবসাইটটি কে সাবস্ক্রাইব করুন ইমেইল আইডি দিয়ে।
41 FAD RECRUITMENT
41 fad recruitment 2021 here you can see how many post are open for recruitment. And you know here how to apply eligible vacancy that's you want also you download official notification here of 41 FAD recruitment 2021.